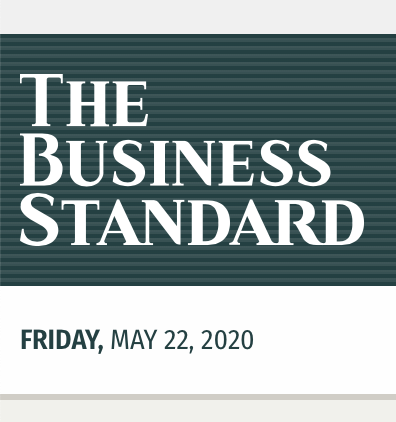 The Business Standard – Making the most of our resources
The business standard features the Fighting Covid-19 on the Front Line in their page. Click here to read the article on their page.
Despite a three-month head start since the first Covid-19 case in China, followed by several warning signs from countries struggling to keep the virus out of their borders, Bangladesh seems to have been unprepared for the pandemic.
The lack of sufficient testing kits, ICUs and personal protective equipment (PPE) has posed challenges for healthcare professionals since the very beginning of the outbreak in Bangladesh. And with global demand on the rise for such products, it took us quite some time to acquire them.
While the number of cases in March was moderate, Bangladesh needed to start mass testing to stand up against the deadly virus. But that window of opportunity has since closed, evident from the rising number of infections and fatalities – 151,930 samples were tested in the country till Thursday, revealing 283 deaths and 18,863 infections.
Professor Muzaherul Huq, former adviser of the World Health Organization's (WHO) Southeast Asia region, said, "None of the countries' healthcare systems were prepared to deal with Covid-19. However, if we look at the healthcare system of Southeast Asian countries, all have better healthcare systems compared to Bangladesh."
This unpreparedness has affected healthcare professionals as well. According to the Bangladesh Doctors' Foundation (BDF), 554 doctors were diagnosed positive with Covid-19 till May 4, while only 20 had recovered. Three Bangladeshi physicians were reported to have died till May 13.
"We get one PPE a day, which can be used only for one round to the Covid-19 ward during a shift. But we sometimes have to go on multiple rounds," said Dr Shuvo, a frontline physician at the Kurmitola General Hospital.
Drawing upon global medical practices, a group of Bangladeshi doctors living in the UK and US have published an online guidebook on Covid-19 treatment protocols for healthcare workers in our country.
The guidebook, titled "An Aid to the Management of Covid-19 in Bangladesh: Lessons from the Western Experience," is dedicated to the late Dr Abdul Mabud Chowdhury and all other frontline healthcare workers who have died on the line of duty during this pandemic.
"We created this guidebook with reference to successful treatment methods and strategies that were used in several countries fighting the Covid-19 pandemic," said Dr Shakil Farid, one of the editors of the guidebook.
People need to be aware of what they should do during this crisis, he said. For example, if someone with a slight fever and no other symptoms show up at a hospital, there is a high chance that he or she might not be carrying the virus. But that person might get infected from patients already admitted at the hospital.
"The hospitals need to have a set of guidelines on how to treat patients. If 60 out of 100 people are affected, all of them cannot be hospitalised, especially when a hospital can accommodate only 10 Covid-19 patients. We have to rationalise our resources," said Dr Shakil.
He believes that Bangladesh has more difficult times ahead as countries like the US and UK have been shaken by the effects of the pandemic.
"I don't think there are more than 300-400 ICU beds for treating Covid-19 patients in Bangladesh. Here, at the Oxford University Hospital, we have around 150 beds. Bangladesh's population exceeds 180 million, whereas UK's population is around 60 million; just think of the situation," Dr Shakil added.
Most people in the country prefer private hospitals, and given the population, Prof Muzaherul believes that Bangladesh needs to convert at least 70 percent private and public hospitals into coronavirus treatment centres.
So far, the government has allowed seven private hospitals to conduct Covid-19 tests, with public hospitals bearing the brunt of the pandemic.
According to Dr Shuvo, treatment protocols are alike in most countries, but what Bangladesh lacks are the number of ICU beds.
"We have around 20 to 25 ICU beds at the Kurmitola General Hospital which are occupied most of the time. It becomes difficult for us to move a Covid-19 patient to the ICU when their condition gets critical. It would be better for the patients if we could increase the number of ICU beds, and if we could get sufficient PPE."
The guidebook suggests all hospitals to accept coronavirus patients who require hospitalisation. Hospitals can set up different zones to manage patients efficiently – red zone for infected patients, amber zone for suspected patients, and green zones for non-coronavirus patients.
Doctors believe the delayed response to introduction of the triage system in Bangladesh served as a huge barrier to containing the virus in its initial stages.
"Keeping non-Covid-19 and asymptomatic patients apart is very important. If all the patients end up in the same zone, a non-Covid-19 patient might end up being infected with the virus," said Dr Shakil.
Muzaherul suggested implementing the triage system in hospitals at the district and upazila levels as well.
He said the government should first divide the country into three parts – red, yellow, and green zones. Areas with 0-10 infections should fall under the green zone where there should be no restrictions and economic activities can keep running.
Areas with 10-100 infections can fall under the yellow zone where the affected people have to be taken into institutional quarantine.
"In order to do this, institutional quarantine zones have to be established in all districts and upazilas. A school or a college can be turned into such a zone," Muzaherul said.
Any area with more than 100 infections can fall under the red zone where a strict lockdown has to be maintained and no one can step out of their residence.
"If there are two affected people in an area with a population of around a million people, there is no point of keeping the rest of the population locked up. Instead, the people infected have to be quarantined properly," the professor added.
One of the key recommendations in the guidebook states that hospitals should avoid unnecessary admissions in order to secure beds for patients in severe conditions.
Doctors can remotely treat most Covid-19 infected patients with slight symptoms – such as a fever – and advise them to isolate themselves. This can minimise the risk of infection for patients, staff, and wider communities.
According to the guidebook, 80 percent of Covid-19 infected patients can be treated in ambulatory care outside of hospitals, 15 percent require essential care – oxygen and supportive therapy – and only 5 percent require ICU care.
In order to assess a patient's condition, the guidebook suggests treating them on Covid-19-based clinical judgement as there is a significant chance that coronavirus test results might be inaccurate.
To protect healthcare workers from being infected, another key recommendation states that hospital management should provide adequate equipment and resources to practice infection prevention and control, including adequate hand hygiene material.
Along with proper personal protective equipment, healthcare workers more likely to be in direct contact with patients – as well as other ancillary personnel – must be educated and trained on appropriate infection prevention and control basics and use of PPE.
The guidebook contains appropriate measures that need to be taken into account by frontline healthcare workers to effectively fight Covid-19. The general public can also make themselves, their households, and neighbourhoods aware on how to contain the spread of coronavirus, as much as possible.
Although these doctors do not know how everyone will perceive the guidebook, they said this was the least they could do to help local medical personnel, given that they are thousands of miles away from home.
The guidebook is free for all and can be downloaded from: https://shakilfarid.com/covid19/